Remember when Gwyneth Paltrow wore that high-neck, flared-led jumpsuit and the world's response was, "Wow, that is the world's least wearable outfit?"
Well, Kylie Jenner just saw Paltrow's suit and raised her one extremely skintight House of CB number that might just take the how-are-you-wearing-that cake.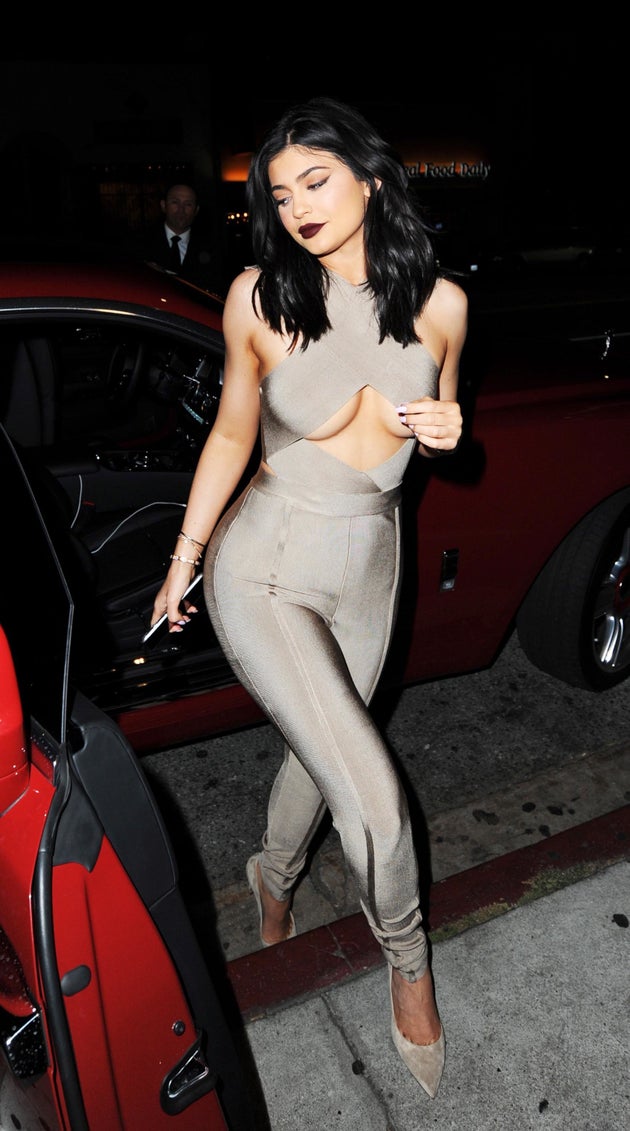 The typically unflattering (on mortals) color, the extremely formfitting style and the puzzling chest area is pretty on-brand, as far as Kardashian/Jenner fashion goes. But wait! At just $194 (And what do you know? Still currently available in every size as of 11:00 AM ET), it's something that if you really wanted, you could buy.
Jenner, of course, pulls off the outfit which, according to the website, has at least one very redeeming quality:

But we're sweating just thinking about getting that thing on our bodies.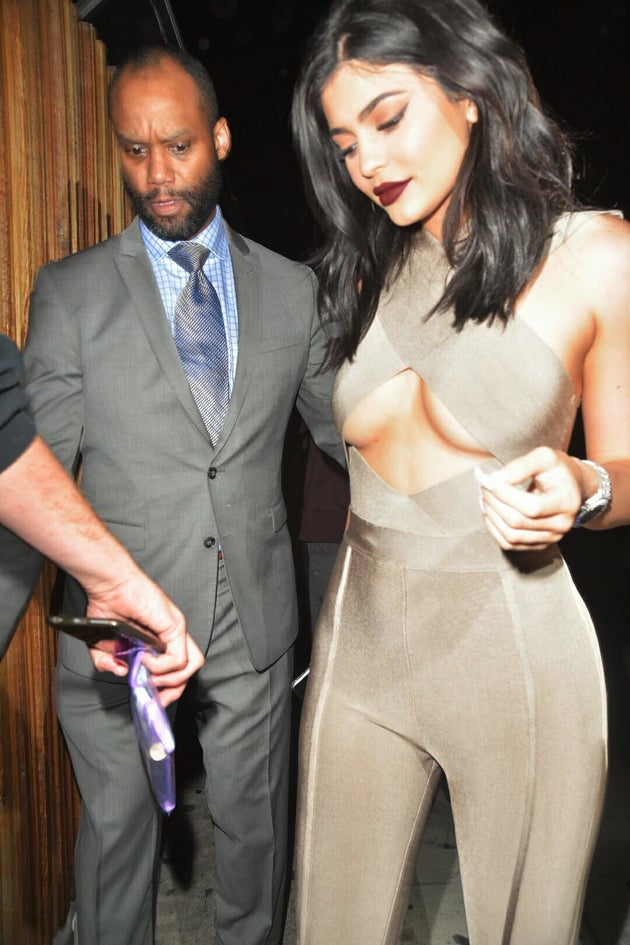 Read more: http://www.huffingtonpost.com/2016/06/03/kylie-jenner-jumpsuit-boobs_n_10279644.html