This post is sponsored by Sivan Social. All comments and opinions are my own.
I bet you're like me and have been doing all your shopping online, right? Well, now it's the time to take advantages of these amazing deals and shop Black Friday in July.
Black Friday In July
I want to let you know that you can get an extra 25% off during Macy's Black Friday in July sale, plus free shipping with no minimum on 7/8 – 7/9, then free shipping with a $25 purchase from 7/10 – 7/13.
Isn't that amazing? Click HERE for more!
Here are some of my favorites:
I've always wanted an Instant Pot, now it's my chance!
Click HERE to grab yours!
I also need to refresh my makeup cabinet! Love this palette from Urban Decay!
I know I will be shopping for a lot of other items, soooo why not enter the giveaway as well?
Click HERE to enter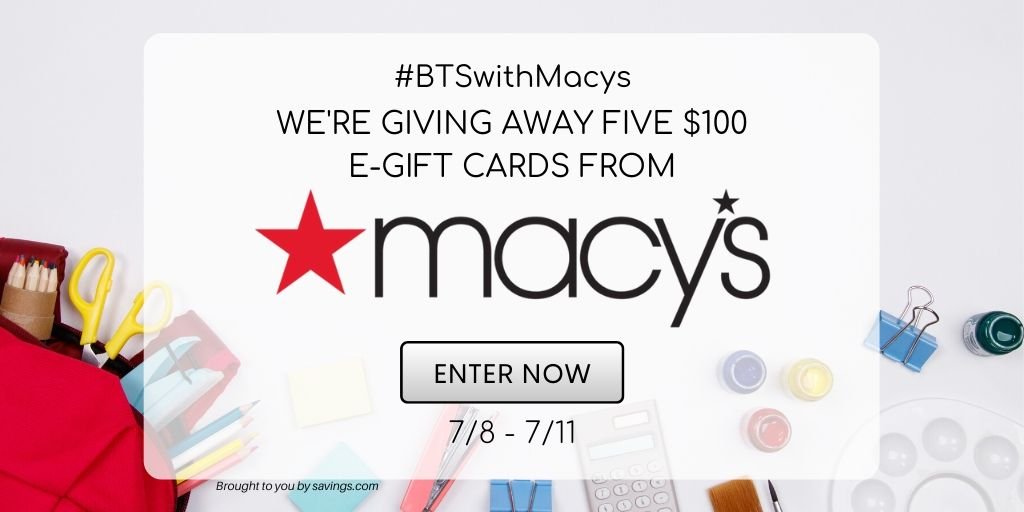 Read to save?
Check more Black Friday in July Awesome Deals out at Macys.com.
Extra 25% Off During the Black Friday in July Sale at Macy's
Sale Dates: 7/8/20 – 7/13/20
Promo Code: JULY
Free Shipping with No Minimum from 7/8 – 7/9
Free Shipping with $25+ Purchase from 7/10 – 7/13
Restrictions may apply
Also, you can get the Macys Rebate:
Get $30 back on orders of $100+.
The rebate is valid on purchases made through 7/13/20.
Click HERE for more.
Can't wait to hear what your favorite items are from Macy's Black Friday in July sale.
As usual, give us a Trendy Shout!