The actor said she wants a more complex conversation on representation in film, citing Jonathan Demme as her best experience working with a female director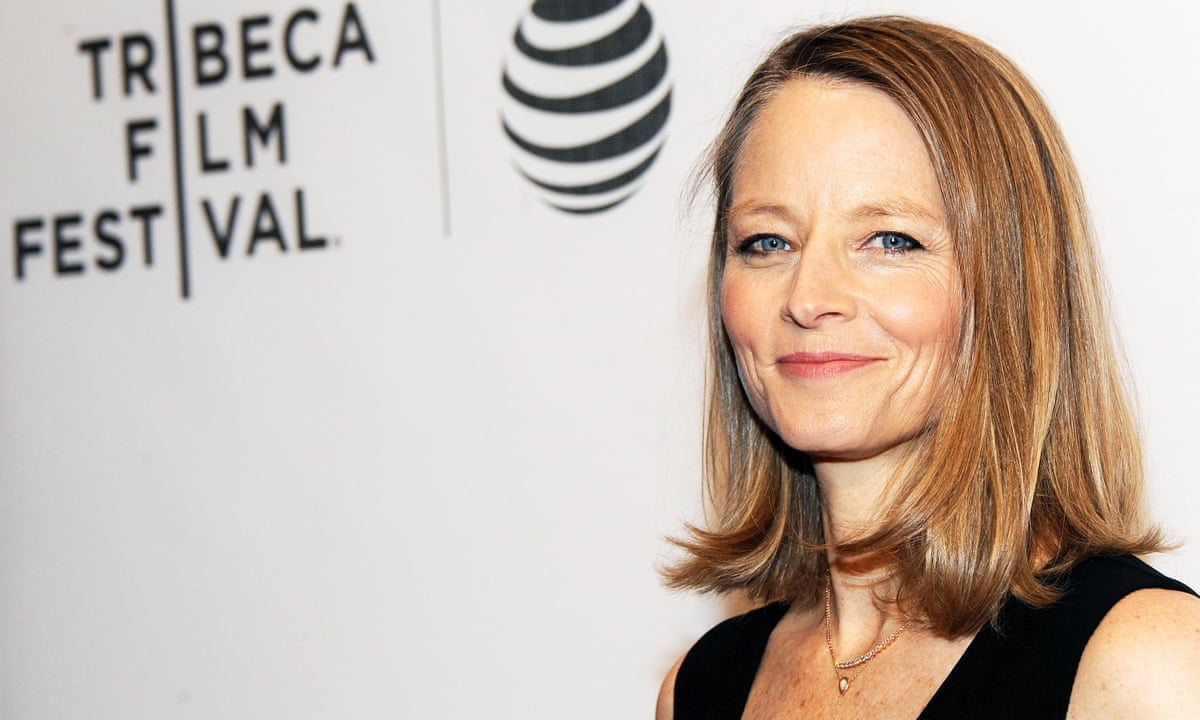 Studios still see women as a risk and Im not really sure why, said Jodie Foster, addressing the lack of female representation behind the lens in Hollywood.
Speaking with director Julie Taymor during a panel at the Tribeca film festival in New York on Wednesday, Foster admitted to being a little sick of discussing the topic in a public forum, while warning that we dont want to ignore it either.
Its been a very long time that there were not a lot of women film-makers, its not just today, Foster said, adding that faster advancements had been made in Europe and especially in television. The more the financial risk, the less risky studios can be, and I dont think its a plot.
Asked by an audience member why she was tired of debating why women are rarely afforded the opportunity to direct mainstream studio films (a recent report from the Center for the Study of Women in Television and Film at San Diego State University found that women directed just 7% of Hollywoods top 250 films in 2014), Foster said the discussion had become too simplistic.
I feel like the issue is way more complicated than saying, Why arent women making big mainstream franchises? she said.
Having been around and making movies for 50 years, the issues are way more complicated than the dialogue, Foster added. There are so many reasons. Some of them are about our psychology, our financial world, the global economy, any number of things. There are so many answers to that question that go back hundreds of years. It would be nice to have a more complex conversation and to be able to look at it as more than just a quota.
Foster stressed that reasoning behind her industrys troubling lack of diversity is not as cut-and-dry as everyone thinks it is.
I dont think its a plot to keep women down collectively, Foster said. Its a bunch of people that werent thinking about it, including a lot of female executives who have risen to the top and have not made a dent in [securing opportunities for women film-makers.]
Foster, who has directed four films, also spoke on what she believes to be leadership styles that separate female directors from male ones.
She said: Sometimes its hard for people to understand how to treat me as a leader because theyre sometimes waiting for me to punch them in the face, or sometimes theyre waiting for me to say, Oh gee, you sound so smart, why dont I just do it your way? Im neither one or the other, and sometimes its confusing for people Do you treat them the way you treat men? Maybe you dont because we have different leadership styles.
Foster has only worked with one fellow female director in her acting career (Mary Lambert, who directed her in the 1987 film Siesta), so when asked to cite her best experience working with a female director, Foster opted for Jonathan Demme, who made The Silence of the Lambs.
He was able to see that Silence Of The Lambs is about a woman, Foster explained. The film was informed by that. Its why the film is not filled with gratuitous violence. Its why, yes, it was horrifying and difficult to watch in some ways, but hes the brave heart of that womans voice.
Foster didnt direct a movie until 1991s Little Man Tate, but said the bug bit much earlier, while doing a part on the TV series The Courtship of Eddies Father in the early 70s. It was with Bill Bixby and he was directing an episode and my eyes got wide, Foster recalled. I thought, Oh my God, actors are allowed to direct! Thats what I want to do.
Since Little Man Tate, Foster has also directed 1995s Thanksgiving comedy Home for the Holidays and 2011s Mel Gibson vehicle, The Beaver. She considers the projects very personal films that in some way form a trilogy. Foster said her fourth upcoming film, the Cannes-bound thriller Money Monster, differs by being a genre film.
Money Monster stars Jack OConnell as a failed investor who holds a television commentator, played by George Clooney, hostage on live TV. Julia Roberts also co-stars. Although it takes place on Wall Street, Foster stressed that her film is not political like The Big Short and Margin Call, but purely character-driven.
Foster expressed a desire to return to directing smaller films, following her experience on Money Monster.
I really will be happy to go back to less of a popcorn movie, Foster said. It was a wonderful experience, but I feel like a lot of the stories I want to tell would be constrained in that format.
Read more: http://www.theguardian.com/film/2016/apr/21/jodie-foster-women-hollywood-tribeca-film-festival